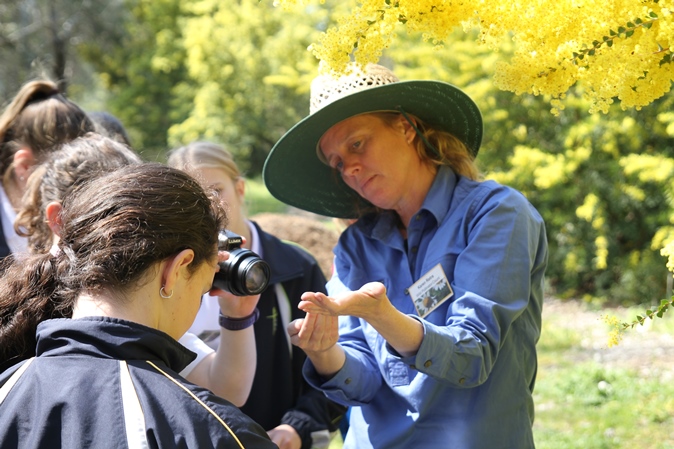 Join naturalist Karen Retra for some fascinating insights into different ways of observing nature.
Do you use a smartphone? Karen will introduce the why's and wherefores of recording your observations using your mobile phone, along with some of the apps that can make you an instant 'citizen scientist'.
Prefer a pencil? Karen will introduce the concept of nature journaling as a way to record your encounters with nature.
This is a nature walk for the curious! Find out what's hidden in plain sight on the River Red Gum trail and what you can do when you've found it…
Where: This month we will explore the Kiewa River at Baranduda. Find directions on our registration site.
What to expect: We will be walking on natural, unpaved and possibly uneven surfaces.
What to bring: BYO water bottle and hat, wear closed shoes and long pants, and dress for the weather.
Weather watch: This walk will go ahead unless there are floods, thunderstorms or heavy rain predicted.
Registration prior to the event is essential for communication, safety and insurance purposes. Click here to register.
This community event has been made possible with the support of the Victorian Government.