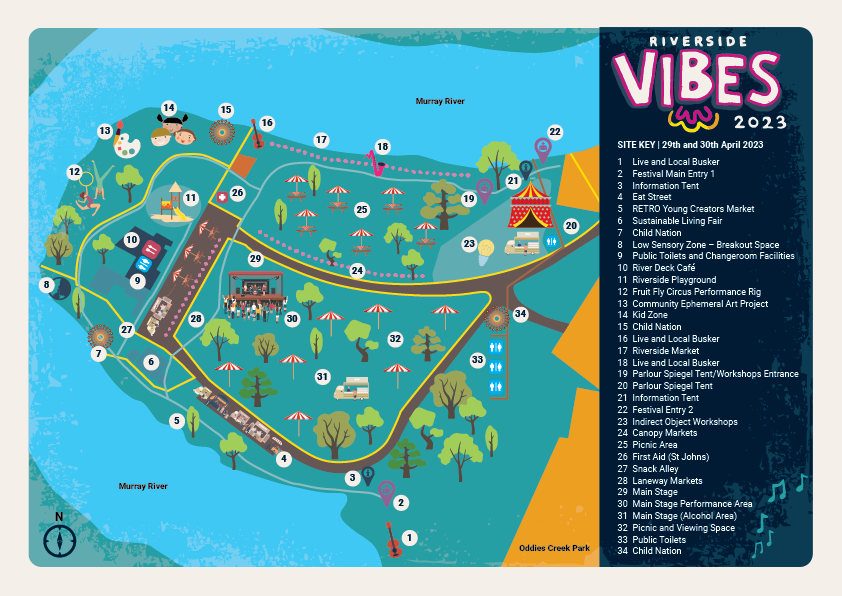 ACF-AWR are investing time for a relaxing social event at Albury City's Riverside Vibes.
When:     2 – 4 pm, 29th April 2023
Where:    River Vibes, Noreuil Foreshore, Festival Entry 2 (number 22 on the map legend)
You can find more detailed information on Riverside Vibes from Albury City including a map by clicking the link, above.
We look forward to seeing you for a social catch up, walk and chat, and to enjoy the event.  Come along for as little or as long as you like.
Image courtesy of Albury City.