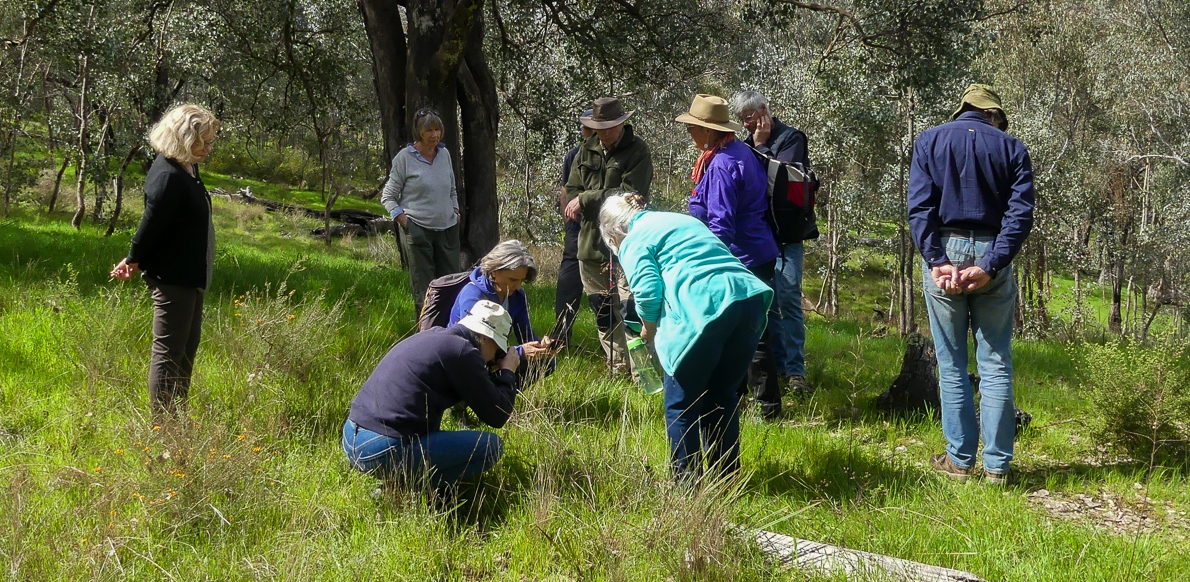 Join passionate naturalists Sue Brunskill and Karen Retra for a slow nature walk in one of Wodonga's best bush reserves.
Come exploring with Sue and Karen and be inspired by their knowledge and enthusiasm for nature from wildflowers, insects and fungi to trees, birds and wildlife.
Where: Meet at Swainsona Reserve Access carpark off Felltimber Creek Rd.
What to expect: You are in for a treat – the Swainsona peas (for which this reserve is named) – have started flowering. For a sneak preview of what else we might see, take a look at our 2021 Bush Park Explorer video featuring this reserve. Please be aware that we will be walking on slopes, on a natural, unpaved and possibly wet surface.
What to bring: Please wear covered shoes and long pants, bring mozzie protection and sunscreen and dress for the weather. Welcome to bring your camera, binoculars etc.
Registration prior to the event is essential for communication, safety and insurance purposes. REGISTER HERE