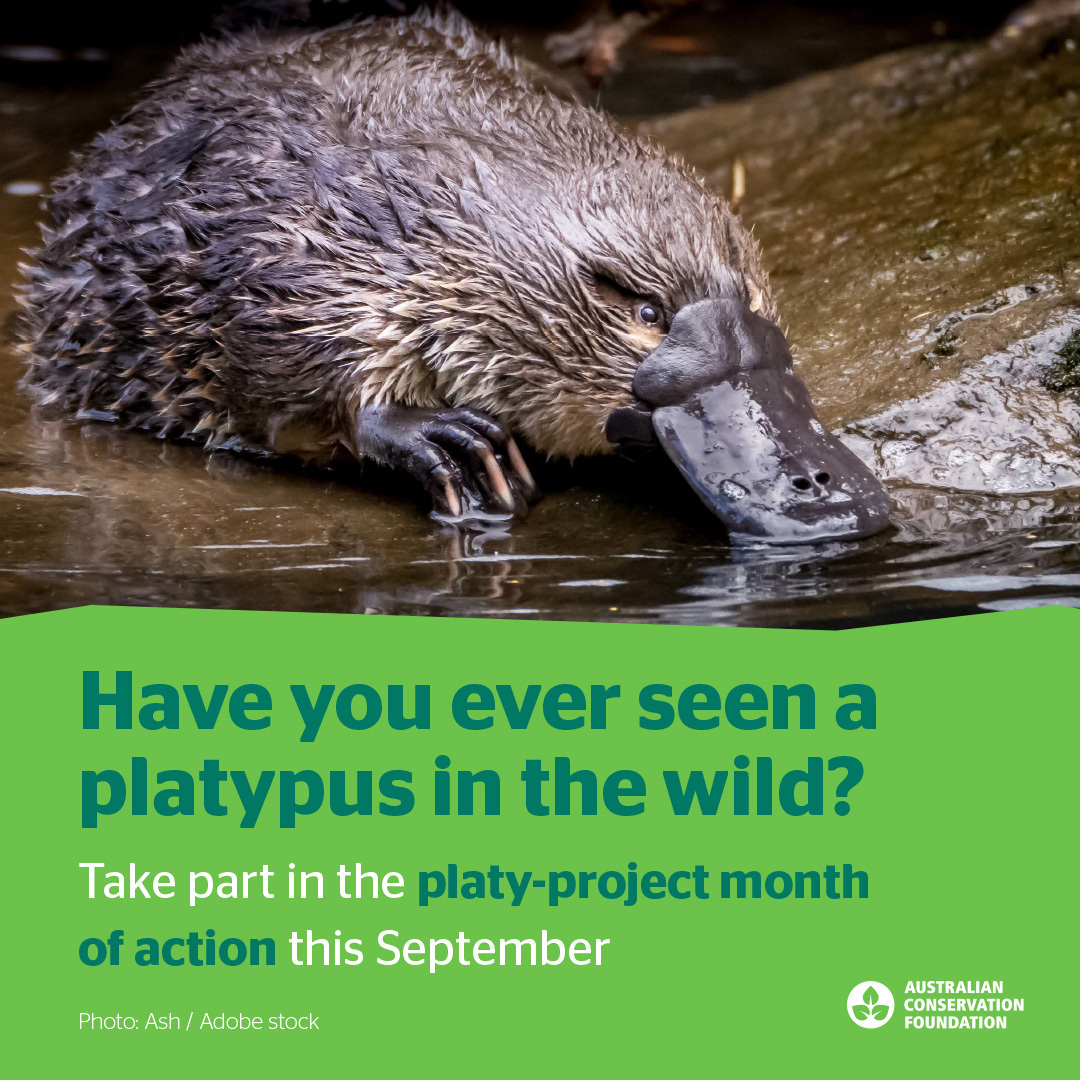 ACF-AWR is hosting three events in September as part of the ACF and UNSW citizen science 'Platy-Project' – the magic of platypus spotting.
The first event is a training session on ZOOM. This session will provide information on
How to spot a platypus;
How to record your findings;
Water bugs/food, habitat;
OH&S, and;
where our field events are.
Get in quickly to RSVP for this event.