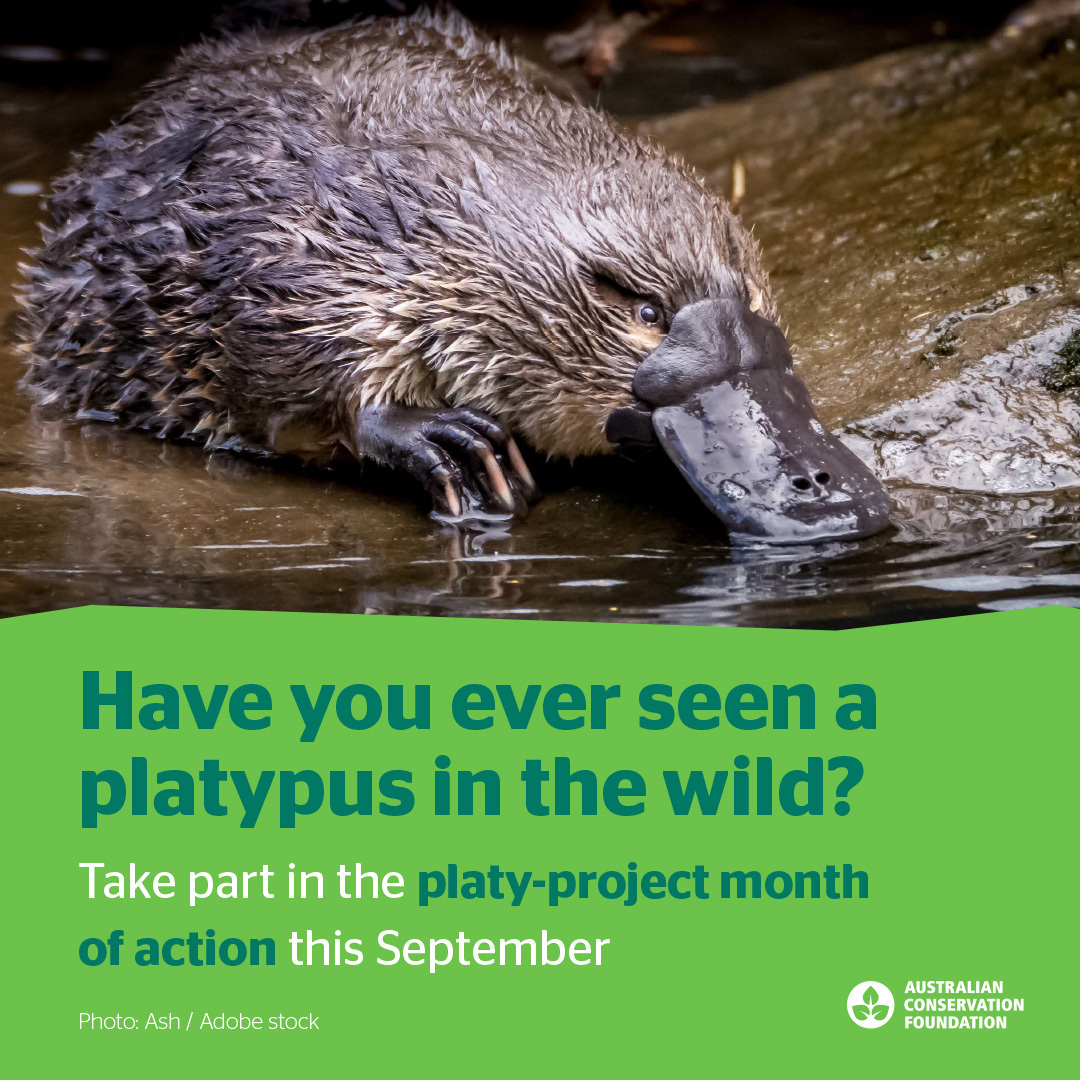 ACF-AWR is hosting three events in September as part of the ACF and UNSW citizen science 'Platy-Project' – the magic of platypus spotting.
The third event is a field trip to Hovell Tree Park to spot and record sightings of platypus as well as to collect and identify water bugs, platypus food.
Get in quickly to RSVP for this event.
Bring drinking water and wear clothing appropriate for the weather on the day.