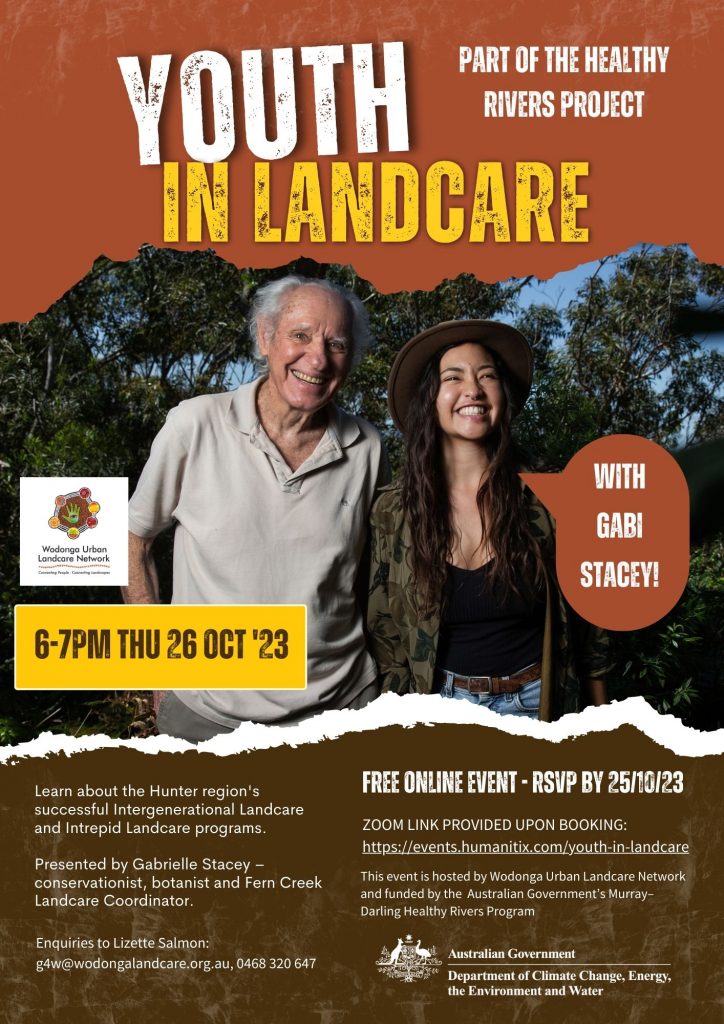 Do you wish you could attract more youth to your Landcare or environmental group? Are you a young person wanting to meet other young environmentalists? This is the webinar for you!
During Gabrielle Stacey's presentation you'll learn about the Hunter region's successful Intergenerational Landcare and Intrepid Landcare programs; what these programs involve, how they were created, what worked and what didn't.
Gabrielle Stacey is a conservationist, botanist and community educator with Fern Creek Landcare.  Through intergenerational partnerships, collaboration and social media, Gabrielle has greatly increased youth participation in Landcare across various projects.
6.00-7.00pm Thursday 26 October
Tickets are free – RSVP by Wednesday 25/10/23 to: https://events.humanitix.com/youth-in-landcare
Enquiries to Lizette Salmon: g4w@wodongalandcare.org.au, 0468 320 647.
This event is hosted by Wodonga Urban Landcare Network and funded by the Australian Government's Murray–Darling Healthy Rivers Program.