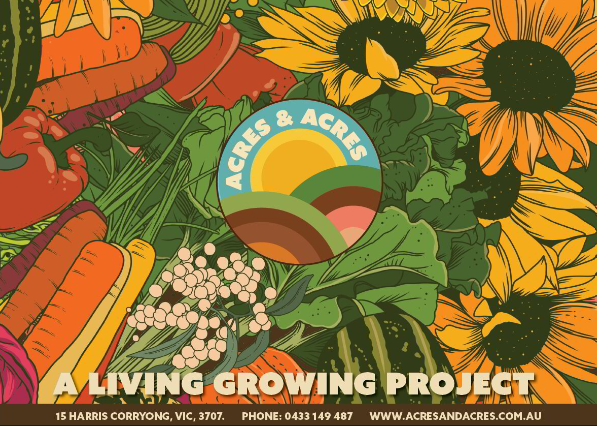 After the fires, Corryong had difficulty accessing fresh food. Acres and Acres was set up to provide resilience and food security for the community.  It's a social enterprise with paid staff. They are keen to see this model replicated in other areas.
Wooragee landcare is visiting Acres and Acres on Friday 3rd March and will have a guided walk by Josh, the founder. We will then have lunch at Cafe Corrying Brew with produce grown by Acres and Acres.
This trip is open to people outside the Wooragee community. There will be a bus leaving from Beechworth and Wooragee but it is possible to drive up as well – you still need to register for this event even if you are driving. We are meeting Josh at 10 am at Corryong if you are not catching the bus.
For more information and bookings please visit http://bit.ly/3IrQ1Pt