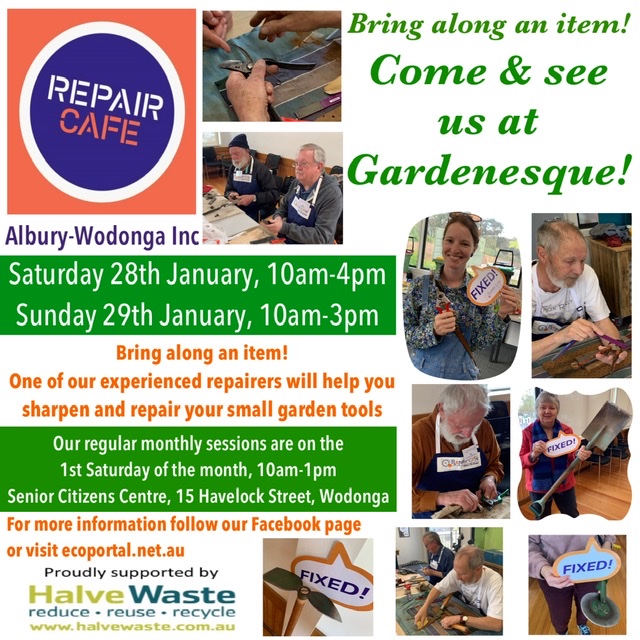 Come along and see us at Gardenesque on Saturday and Sunday, 28th and 29th of January 2023.
???? Saturday 10am-4pm ????                             ???? Sunday 10am-3pm ????
We are excited to be participating at Gardenesque this year. Bring along a small garden item that needs sharpening or repairing and we will show you how to do it. Help us save these items from going to landfill by choosing to learn how to sharpen or repair them. It's free but a donation is greatly appreciated.
It will be great to see you!
Please note: We ask that you be responsible when bringing your item to us. Please wrap it securely in paper or cloth and carry it in a bag.