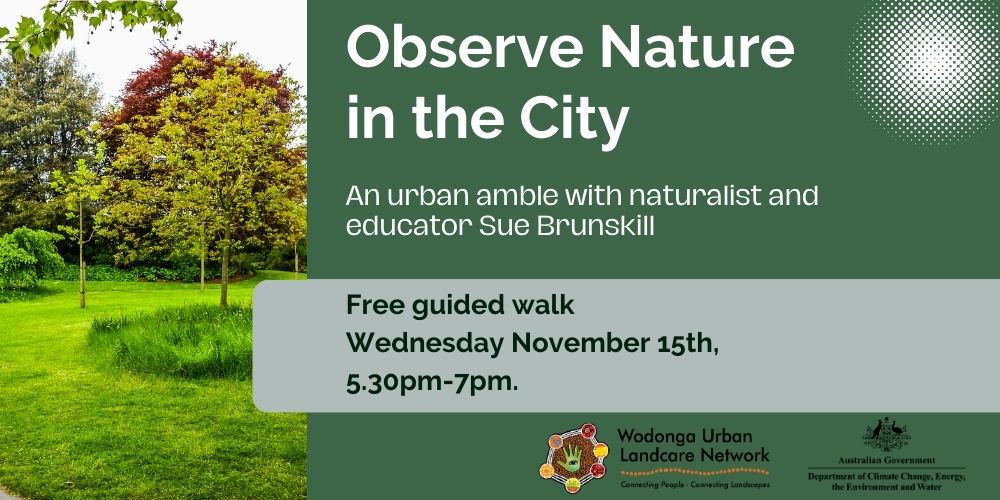 Join our guided walk with naturalist and educator Sue Brunskill and Friends of David Winterbottom Park to explore Huon Creek and the surrounding area.
More than just a pathway. Our walk will explore the plants and wildlife that thrive in urban environments, plants that threaten these ecosystems, what our "Friends of" group is working on, and why this benefits us all. Learn about the importance of preserving urban biodiversity and enjoy the peacefulness of nature in the heart of Wodonga.
Please wear enclosed shoes and bring a sunhat and water bottle. Some of the gravel paths have uneven surfaces, but all are welcome.
Meet at the shelter near Yarralumla Drive, David Winterbottom Park. Parking is available along Yarralumla Drive opposite 102 Yarralumla Drive.