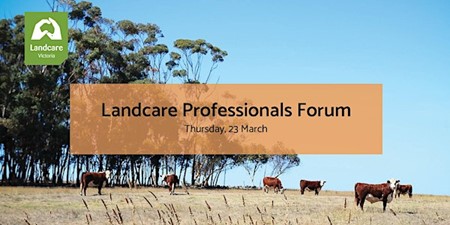 This event is a free professional development opportunity for landcare professionals, including facilitators, coordinators and project staff.
An opportunity to engage with valuable learning opportunities and network with other landcare professionals from across the state.
Where & when? Thursday 23 March, 2023 in Beechworth.
For program details and to reserve a free place:
eventbrite.com.au/e/landcare-professionals-forum-tickets-538216499037
Also, the Victorian Landcare Forum will take place in Beechworth on Friday, 24 March and Saturday, 25 March. If you are interested in attending this event, please visit https://www.eventbrite.com.au/e/532776016407 for more information and to register.