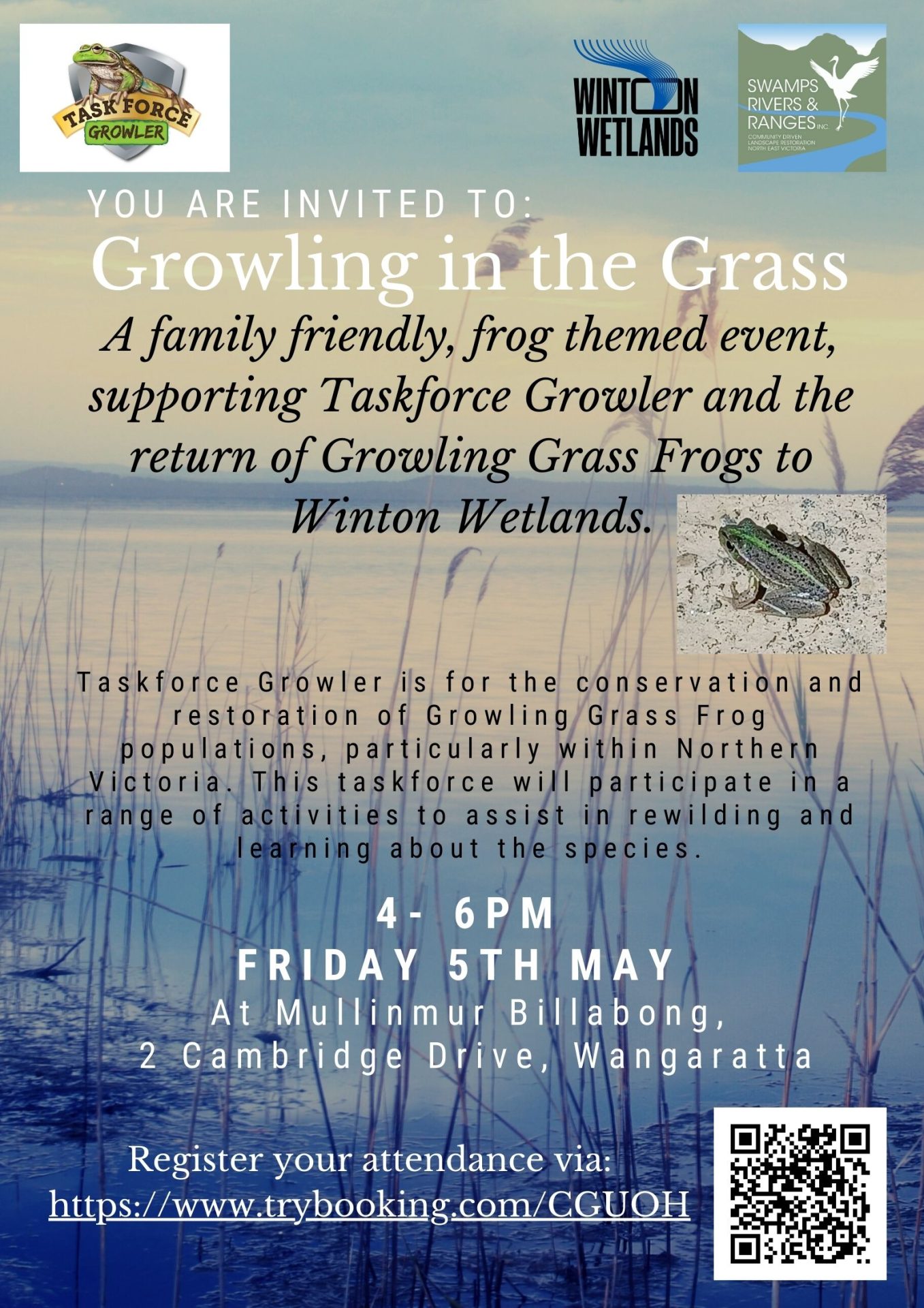 A family friendly, frog themed event, supporting Taskforce Growler and the return of Growling Grass Frogs to Winton Wetlands.
4-6pm, Friday 5th May
At Mullinmur Billabong, 2 Cambridge Drive, Wangaratta
Register your attendance via: https://www.trybooking.com/CGUOH
Taskforce Growler is a for the conservation and restoration of Growling Grass Frog populations, particularly within Northern Victoria. This Taskforce will participate in a range of activities to assist in rewilding and learning about the species.