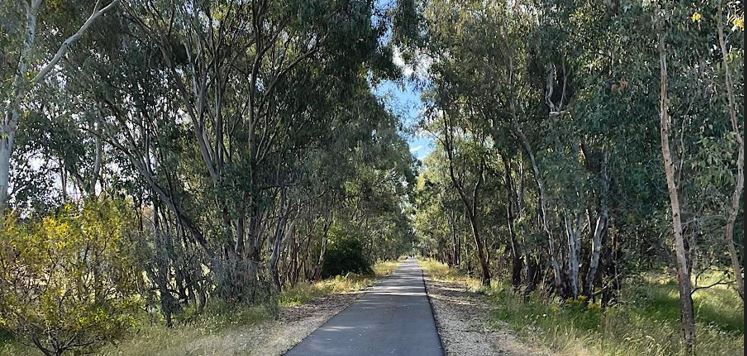 Join passionate naturalists Sue Brunskill and Karen Retra for a wander along a section of the rail trail looking at native plants, birds and insects.
This is an in town, after work walk. Right in town there are many chances to enjoy nature on flat, smooth surface and without actually "going bush".
You may not know of the rail trails unless you live near one or ride a bike but they are great places to leave the office behind.
While we have allocated 1.5 hours it is fine to come along for the wander, then walk quickly back in time for dinner preparation – all within an hour if you like.
Where: Meet at the car park off Anderson Rd at Bandiana (see map link below) and wander along to Victoria Cross Parade near Officeworks carpark and back.
Google map: https://bit.ly/BandianaRT
What to expect: A slow, easy walk on the paved Rail Trail.
What to bring: Please wear covered shoes and long pants, bring mozzie protection and sunscreen and dress for the weather. Welcome to bring your camera, binoculars etc.
Registration prior to the event is essential for communication, safety and insurance purposes. REGISTER HERE